Callsign SM6MOJ
 
I was licensed in 1980 as G6BZS in the UK, then as SM6MOJ in Sweden. When I passed my morse test, I upgraded in the UK to GoATE. That callsign was allowed to lapse once the CEPT licence was introduced. My great interest in amateur radio is the Hellschreiber.

I was the chairman of the Hisingen Radio Club, SK6AW from 1998 to 2008.

If you are interested in contesting, and in joining a cosy club where everybody knows everybody, send me an e-mail at andrew(a)lovell-info.se or a packet radio message to sm6moj(a)sk6yw.o.swe.eu

Link:
SK6AW Web Site

SM4CJK's archive photographs

NOTE! The "return" button does not work.

NOTE! The "return" button does not work.

The first regular Swedish Hellschreiber station on short wave.

Meet me on on Sundays at 13.30 local time in Sweden

Member of the only club in Sweden which is active on Hellschreiber, Hisingen Radio Club, SK6AW
I may be the only holder of the German Hell diploma.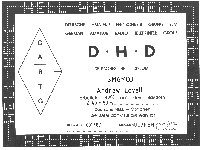 Click for larger image.
Links
The latest developments in the Hellschreiber mode have been done using computers and digtal, synthetic filters. Fuzzy Hell
Links to other information about the Hellschreiber will be posted as and when I get the time to do them.